GLOBAL G.A.P. serves as a practical manual for Good Agricultural Practice(G.A.P.) anywhere in the world. The basis is an equal partnership of agricultural producers and retailers who wish to establish efficient certification standards and procedures.

Good Agricultural Practice is not just about products; it's also about people.
GRASP stands for GLOBALG.A.P. Risk Assessment on Social Practice, and is a voluntary ready-to-use module developed to assess social practices on the farm, addressing specific aspects of workers' health, safety and welfare.
GRASP helps producers establish a good social management system on their farms. It offers buyers added assurance. And it helps protect one of the farm's most important resources: its people.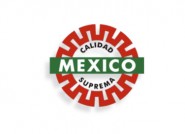 Mexico Calidad Suprema is a brand symbol of quality that ensures the safety and health of agricultural products and through the implementation supports a process of evaluation by external certification bodies. The brand, owned by the Mexican government whose joint owners are SAGARPA and the Secretariat of Economy (SE), assists in the development and strengthening of the competitiveness of the Mexican countryside.
The Customs-Trade Partnership Against Terrorism (C-TPAT) is a voluntary Supply chain security program led by U.S. Customs and Border Protection (CBP) and focused on improving the security of private companies' supply chains with respect to terrorism.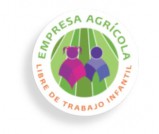 The Company Distinctive Agricultural Child Labor Free Mission is to promote Mexican agricultural enterprises adopting work practices that systematically avoid permanent use of child labor in the fields and internal processes, both production and distribution , marketing and service.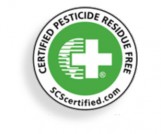 SCS  is the world's leading certifier of Pesticide Residue Free foods, working with the most innovative farmers around the globe using conventional, integrated pest management and organic methods, as well as with leading food retailers.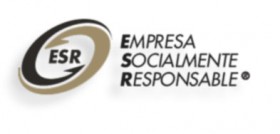 The ESR ® is an award given annually in Mexico by the Mexican Center for Philanthropy. This distinctive not only adds value to the brand and profitability, but that accredits companies to their employees, investors, customers, and society in general, as a voluntary organization committed publicly socially responsible management as part of their culture and business strategy.

The GS1 Traceablity Standard is a business process standard describing the traceability process independently from the choice of enabling technologies. It defines minimum requirements for companies of all sizes across industry sectors and corresponding GS1 Standards used within information management tools.
The Supplier Ethical Data Exchange Database (SEDEX) is a not for profit organization using a worldwide platform for the exchange of information on ethically sustainable production in the supply chain. The SEDEX-Database enables its members to manage their suppliers and reduce their risks by exchanging information on ethical performance. This way improvements regarding ethically sustainable business practices are made throughout the production chain.
The Performance is measured in four key areas:
Labour Standards
Health & Safety
The Environment
Business Ethics

HACCP stands for Hazard Analysis and Critical Control Points. This is a preventative food safety system in which every step in the manufacture, storage and distribution of a food product is scientifically analyzed for microbiological, physical and chemical hazards.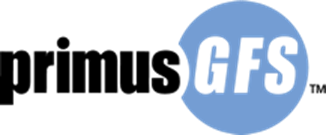 PrimusGFS is a Global Food Safety Initiative (GFSI) recognized audit scheme for the certification of produce sector products — from growing operations to minimally-processed(fresh-cut) produce products.
PrimusGFS is a benchmarked and fully recognized audit scheme covering both GAP and GMP scopes as well as food safety management systems (FSMS). The PrimusGFS is owned and managed by Azzule Systems. PrimusLabs was the first Certification Body to be ISO 65 accredited and Azzule approved for this new GFSI audit.
Fairtrade is an alternative approach to conventional trade and is based on a partnership between producers and consumers.
When a product carries the FAIRTRADE Mark it means the producers and traders have met Fairtrade Standards. The Fairtrade Standards are designed to address the imbalance of power in trading relationships, unstable markets and the injustices of conventional trade.

The Secretariat of Agriculture, Livestock, Rural Development, Fisheries and Food, is a unit from the Federal Executive Branch of the Government of Mexico, which has among its objectives promoting the execution of a policy of support, which allows producers to improve their production practices.