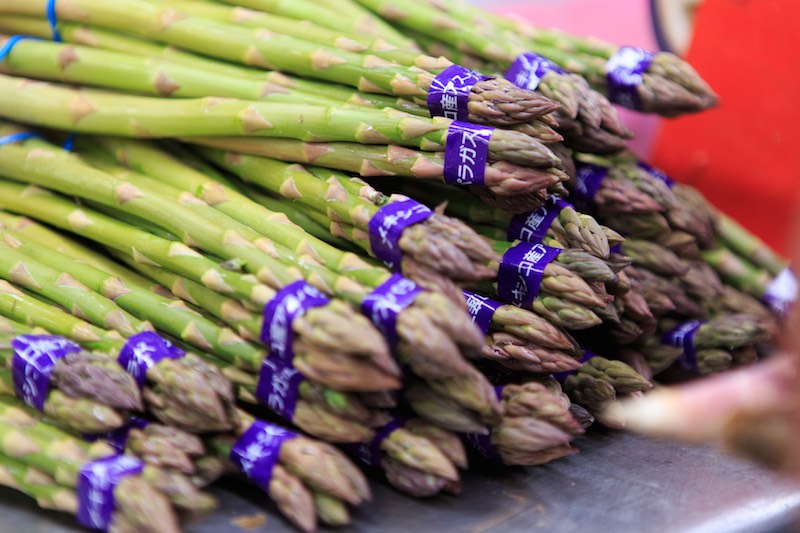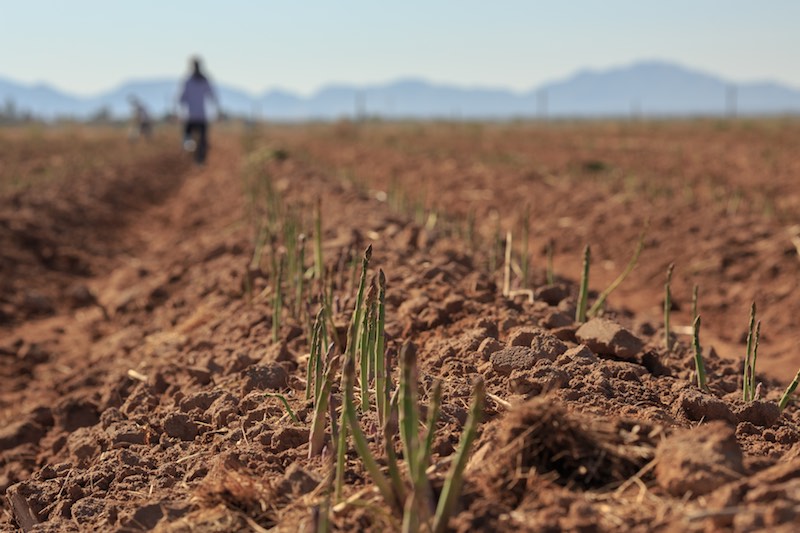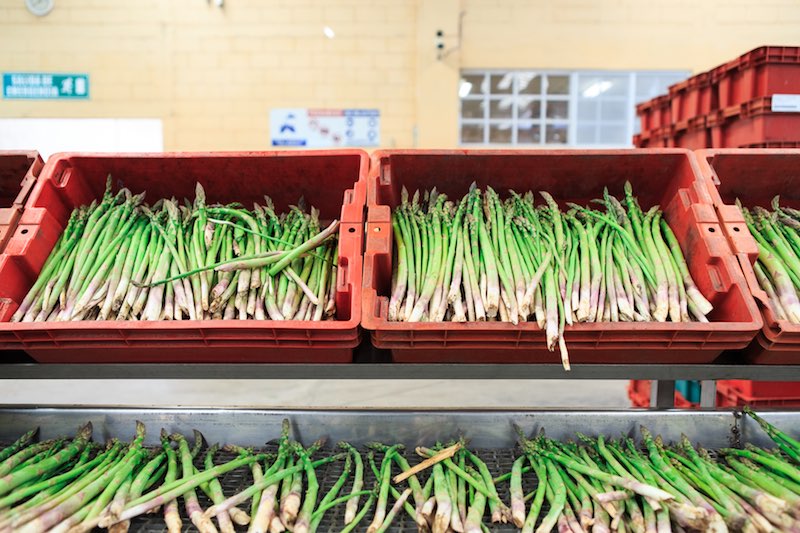 Desert Farms is a grower owned company dedicated to the growing, packing and distributing of the finest quality fresh asparagus.
We bring to you the experience of farming asparagus for over the last 50 years.  Current production is from 1500 hectares or approximately 3700 acres. All of our fields are drip irrigated, with aquifer water from our private wells, and are located directly adjacent to our packing facilities. The asparagus is harvested and sent immediately to our facilities where it is washed clean, sorted , trimmed, packed and cooled to 34 degrees Fahrenheit. From there it is loaded on to temperature controlled trucks and delivered to our cold storage in the U.S., never breaking the cold chain. Or it may be delivered to Los Angeles Int. airport for delivery around the globe.
We strive to take the utmost care and safety in how we operate and the standards we adhere to. All areas of our production and distribution are overseen above and beyond the highest industry standards and third party audits. A list of the third party certifications we have employed are available on this website.
Our goal is to partner with the best produce professionals in every market.  We can pack to any specification you desire and look forward to working with you.
If you have questions please contact us.